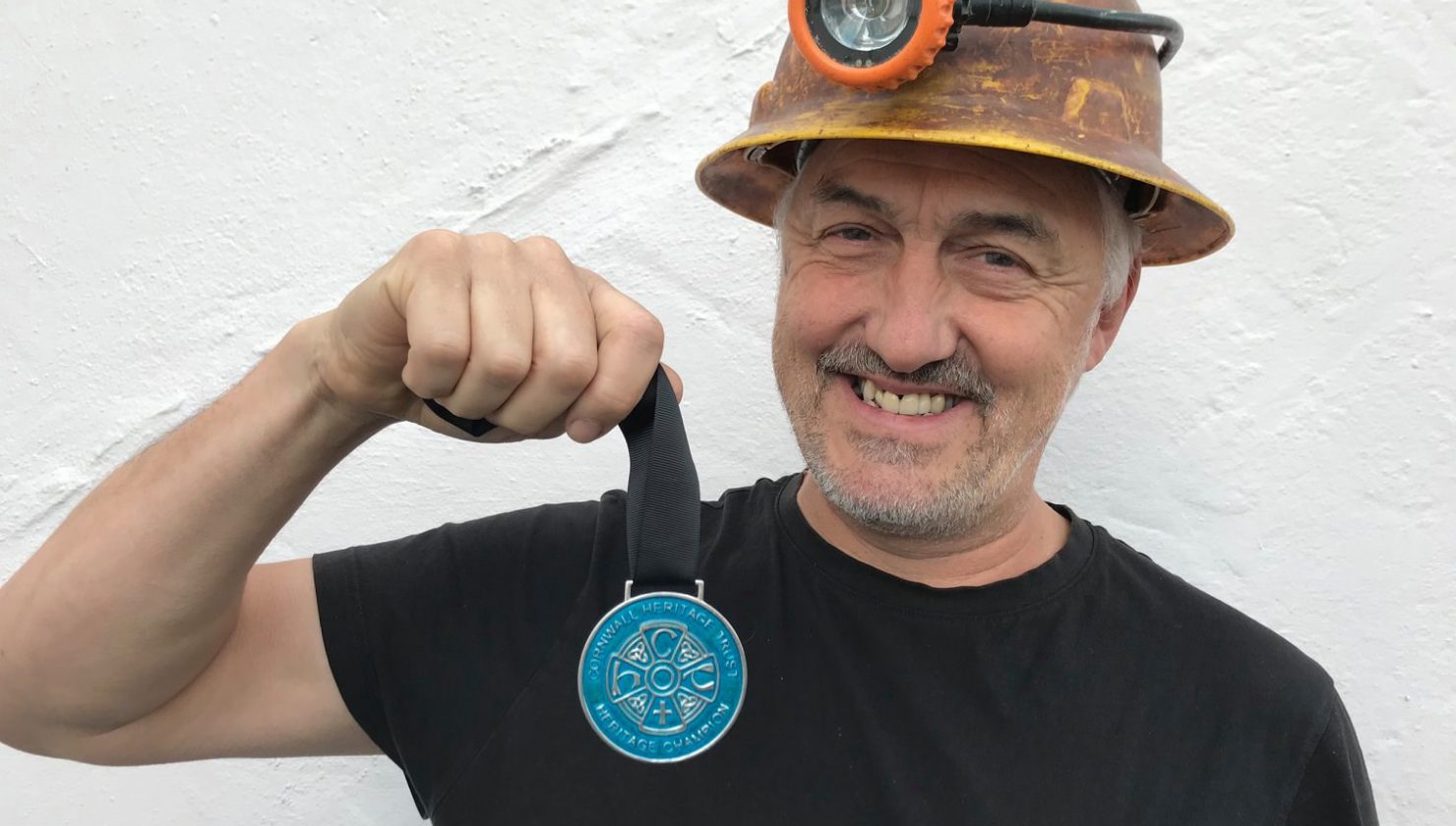 The Big Boy Picks Up Another Gong!
Posted on December 18th, 2019
Every year the Cornwall Heritage Trust presents the Sir Richard Trant Memorial Award to an 'unsung hero or heroine' – who has made a significant contribution to Cornwall's heritage.  
Previous recipients include such names as Andrew Langdon for his work on Cornish crosses, Pip Richards for restoring Carwynnen Quoit and Ted Gundry for his 50 years archive of interviews and recordings. 
An evening reception for invited guests was held at the Royal Cornwall Museum and hosted by the Trust's President, Colonel Edward Bolitho. Tiffany Truscott from BBC Radio Cornwall compèred the awards ceremony. The recipient of the Sir Richard Trant Memorial Award for Heritage Champion 2019 was not exactly 'unsung'; it was Golden Tree's Will Coleman. 
In presenting the award Col Edward Bolitho referred to Will's work in promoting Cornwall's heritage through projects such as the Man Engine and Kerdroya. 
Afterwards, talking to Radio Cornwall's Tiffany Trustcott, Will said "Pur lowen ov dhe receva an pewas ma" (I am very pleased to accept this award.) He went on to say, "I know that there are many, many people out there, working hard to preserve, protect and promote Cornish heritage and I would like to dedicate this award to those 'unsung' volunteers."  
The Man Engine has already picked up a fair old handful of awards since first being given the task of celebrating the Cornish Mining World Heritage Site's 10th anniversary in 2016; amongst other awards, The Man Engine has been given 'Editor's Choice' by What's On Cornwall, 'Best Event in Durham' from the Journal Culture Awards and, probably most prestigious of all, 'Best Arts Project in the UK' by the National Lottery Awards.