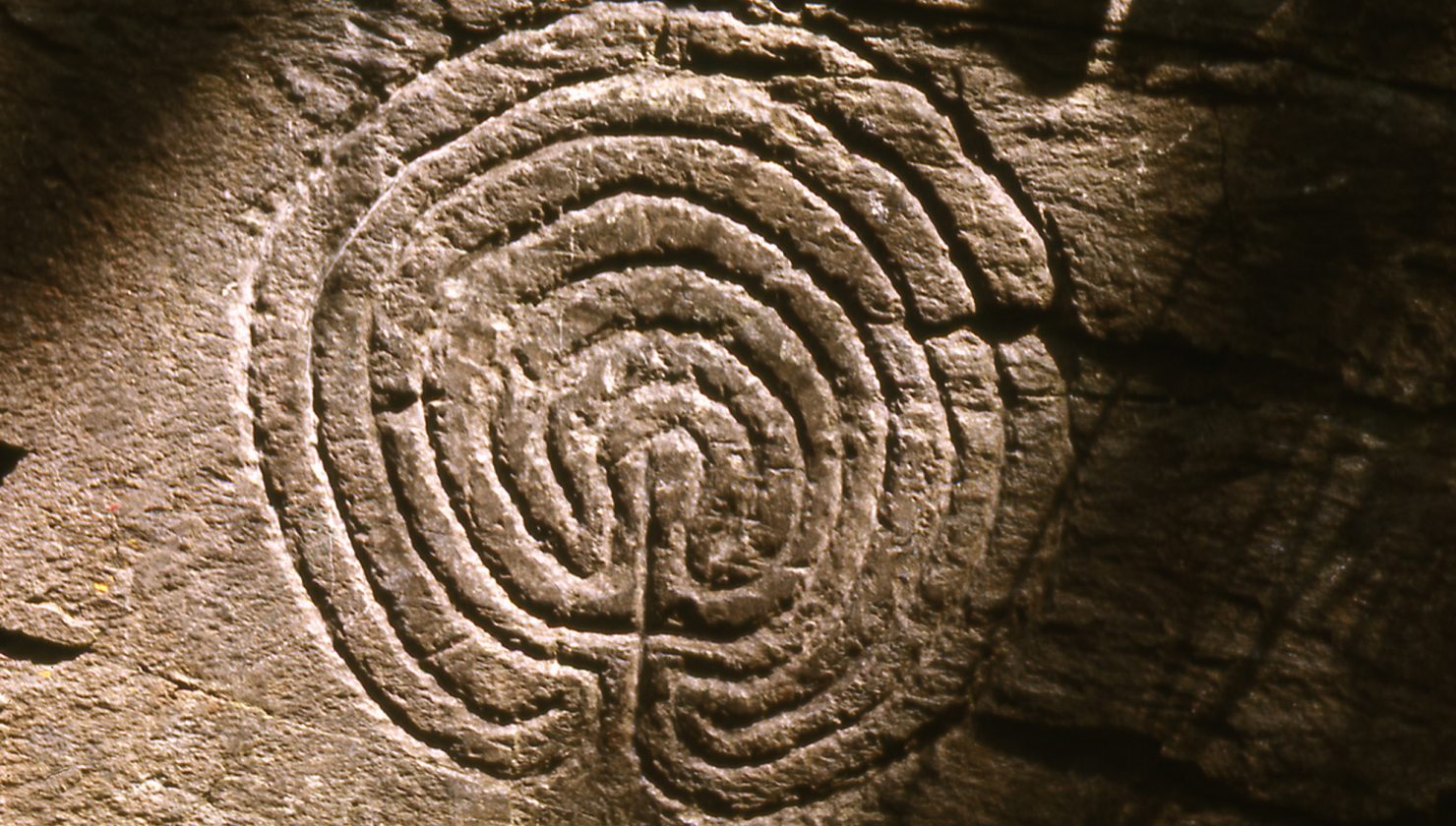 Arts Council Grant for Kerdroya
Posted on December 20th, 2019
Another piece of the Kerdroya funding jigsaw has been put in place with the recent announcement of Golden Tree's successful bid to Arts Council England.
Kerdroya is the 'Diamond Landscapes' commission celebrating 60 years of the Cornwall Area Outstanding Natural Beauty. The project was selected from 20 applications after a rigorous commissioning process hosted by FEAST.
Kerdroya is a major new piece of permanent public art – a 50m diameter classical labyrinth built of Cornish stone hedging at Colliford Lake on Bodmin Moor. The visitor walks a single, meandering path through stretches of stonework celebrating the aesthetics of distinct Cornish hedging styles from 12 far-flung locations. At the centre, a 10m circular space opens out to breath-taking views across the moorland and lake.
Funding for the project, its community engagement work and its training programme has already been secured from the National Lottery Heritage Fund, Cornwall Heritage Trust and from Cornwall Council. Now, the Arts Council funding will make sure that two further important aspects of the project will go ahead; the 'Centrepiece' and the 'Digital Experience'.
The Central Artwork gives the opportunity, through an open call, for other artists to contribute to the treat in store at the centre of the labyrinth.
The Digital Experience will be a creative and playful way for young people and others to get to grips with the labyrinth. Working with Falmouth University, we are planning a locative app, similar in format to 'Pokemon GO' (the most downloaded app in history) which will interpret the myth of Jan Tregeagle. This epic myth tailors beautifully onto the artistic aims of Kerdroya through its life-and-death sweep across the Cornish landscape and its episodic 'endless task' structure.
Will Coleman, Project Director said:
"We are delighted to receive this hearty dollop of funding from the Arts Council. The project still has a chunky gap in the funding needed to pull-off the top-notch full-scale version of the labyrinth; but we will get there…drekly"