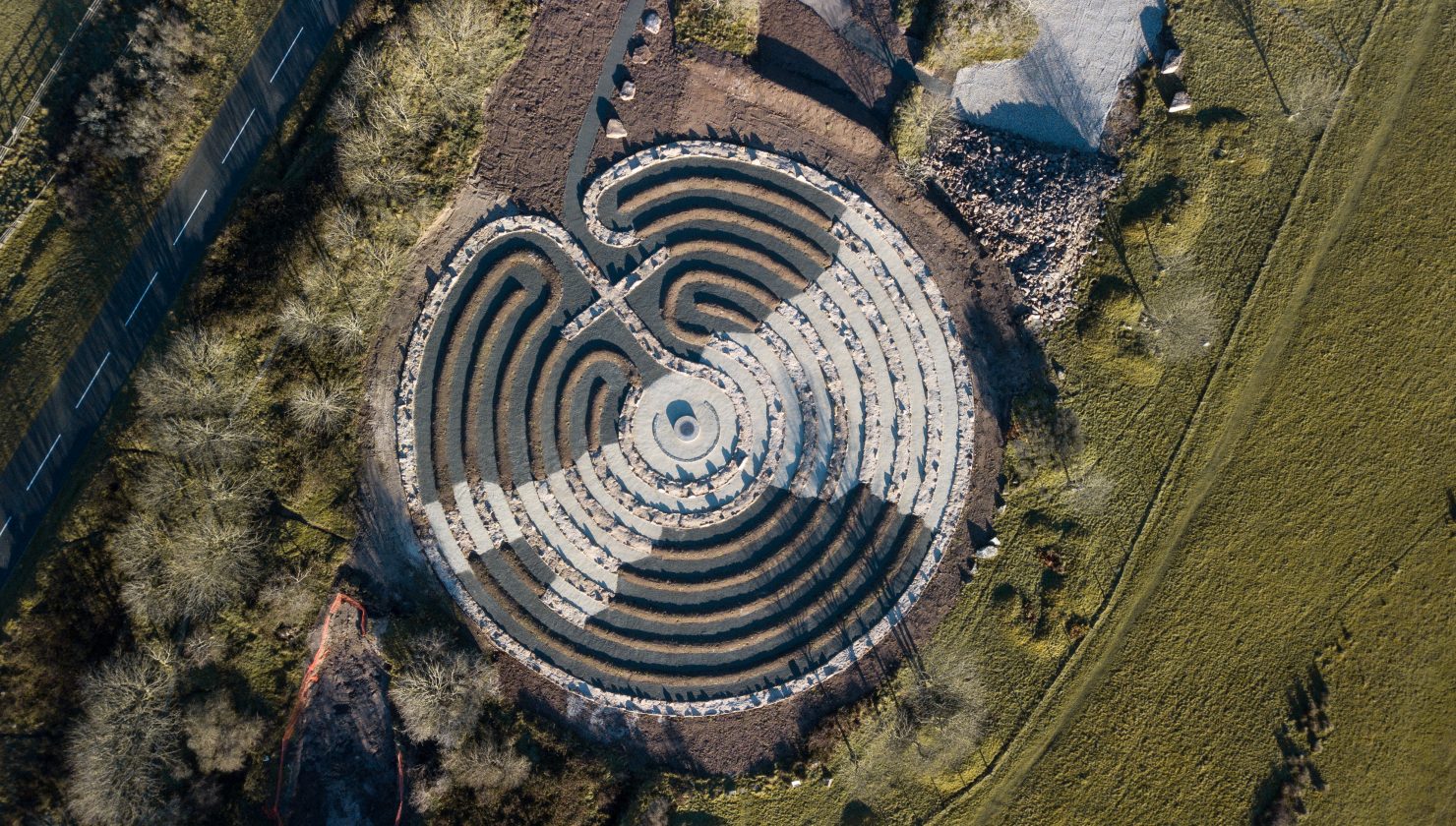 Kerdroya on Countryfile
Posted on January 4th, 2023
Kerdroya, The Cornish Landscape Labyrinth we're constructing on Bodmin Moor, was featured on the popular BBC One weekly programme 'Countryfile' on Monday 3rd January.
The episode took a look at the National Hedgelaying Championships as competitors went chainsaw to chainsaw to claim the coveted title for their specific regional styles.  Presenter John Craven also found out why hedges are so important to our countryside and discovered the difference between a Cornish hedge and an English Hedgerow, as explained by our Artistic Director Will at Kerdroya.
Will introduced Kerdroya and the spiralling path of the labyrinth and explained how English hedgerows (fluffy green bushes) differ from our Cornish hedges – stone faced structures with a rammed earth core.
While both are habitats for wildlife, Cornish hedges aren't afforded the same protection as English hedgerows and many have been lost to developments. The 30,000 miles of Cornish hedge that line our landscape are critically important in this time of ecological crisis.
The programme indicated that Kerdroya is not just an art installation, it's a structure that serves as a nod to the ecology of the past and looks to preserve indigenous floral and fauna, and Cornish heritage, for millennia to come. This is a project that's designed, at its very heart, to be here long after we've gone.
Now we're off to crack on with construction with plans to open Kerdroya to the public drekly…
If you'd like to find out more about Kerdroya, and the ways you can help us create The Cornish Landscape Labyrinth head to our news page here.  Catch up on the 'Rural Heritage' Countryfile episode here on BBCiPlayer.
Kerdroya, masterminded by Golden Tree Productions, has been supported by The National Lottery Heritage Fund, Cornwall Council, Cornwall AONB, FEAST, Cornwall Heritage Trust and Arts Council England. Kerdroya has also been made possible by socially-responsible corporate sponsors and generous individual hedge pledgers, making their investment in the future heritage of Kernow.