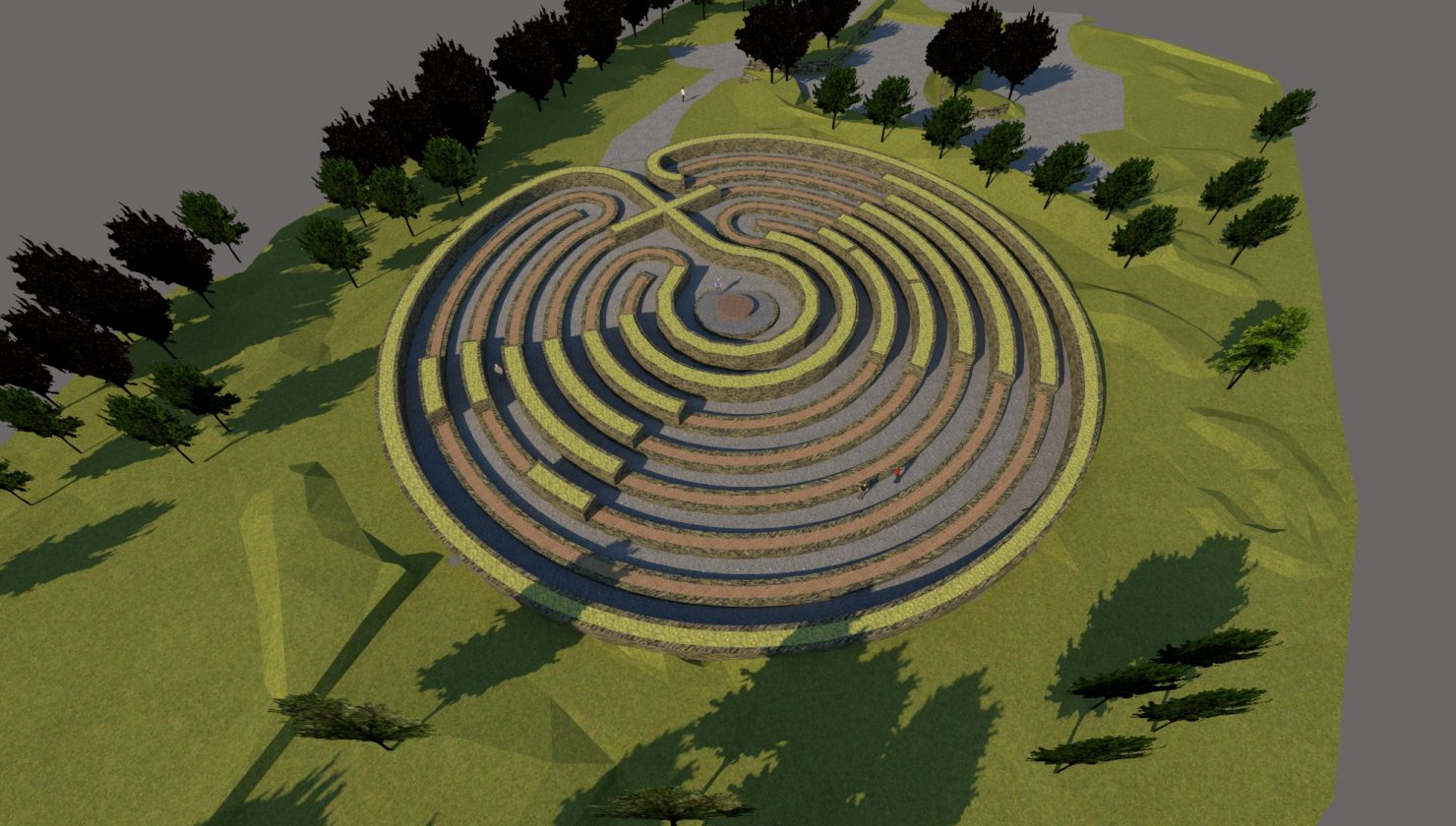 Join the Hedge Pledge
Posted on March 2nd, 2020
Join the Hedge Pledge

Get your own stretch of KERDROYA: the Cornish Landscape Labyrinth

We are building the largest classical labyrinth in the world, entirely out of traditional Cornish Hedging, on a disused carpark in the middle of Bodmin Moor!

Get my stretch
Kerdroya will be a 56m diameter classical labyrinth built of traditional Cornish stone hedging – it will be the largest classical labyrinth in the world.

A bit like visiting a megalithic henge crossed with an iron age hillfort, you will follow a single, meandering path through a virtual footprint of Cornwall encountering stretches of artisan stonework celebrating the distinct micro-geology and hedging styles from 12 far flung Cornish locations.

Now, we've raised enough money to train 62 people as the next generation of skilled Cornish hedgers. We've secured enough to work in 20 schools and communities right across Cornwall.
We've definitely got the dosh for a brand-new artwork to sit at the heart of the labyrinth and enough to create a digital app full of techno-trickery celebrating the Cornish landscape. We've even raised enough money to do all the groundworks, drainage, earthmoving and path-building to get this amazing site ready to go.

There's just one minor detail that we are still raising the money for; that's the building of the labyrinth's actual Cornish hedges themselves, built by proper job Cornish hedgers from proper job Bodmin Moor granite!

So this is where we are appealing to One and All to make a Hedge Pledge for the future.

You can choose to 'own' a given stretch of the labyrinth's hedge – each one yard(ish) stretch corresponds roughly to an actual location in Cornwall.
Click on 'Get My Stretch' and you can explore the map of Kernow, select and nab the stretch of hedge which most resonates with you (where your granny used to live, yer house number, where you first met your true love, yours or a loved one's birthday, your house number, your kids ages…?)

You then get your engraved 'Marker Disk' (made by the Thrussells, a father and son sculptor team based right there at Colliford) embedded in one of the 'grounders' making sure that your stretch of hedge carries your message to the future for hundreds of years to come.

And owning your own bit of Kernow; your own yard of hedge is only going to cost you £220. Bleddy 'ell while you're on, pledge for a hedge in your Granny's memory, buy a stretch for your better half, for yer kids and grandkids, buy a piece of the future for Kernow.

"Y'gan keow y hwhelir anethow!"
"Cornish hedges are one of our great unsung wonders!"