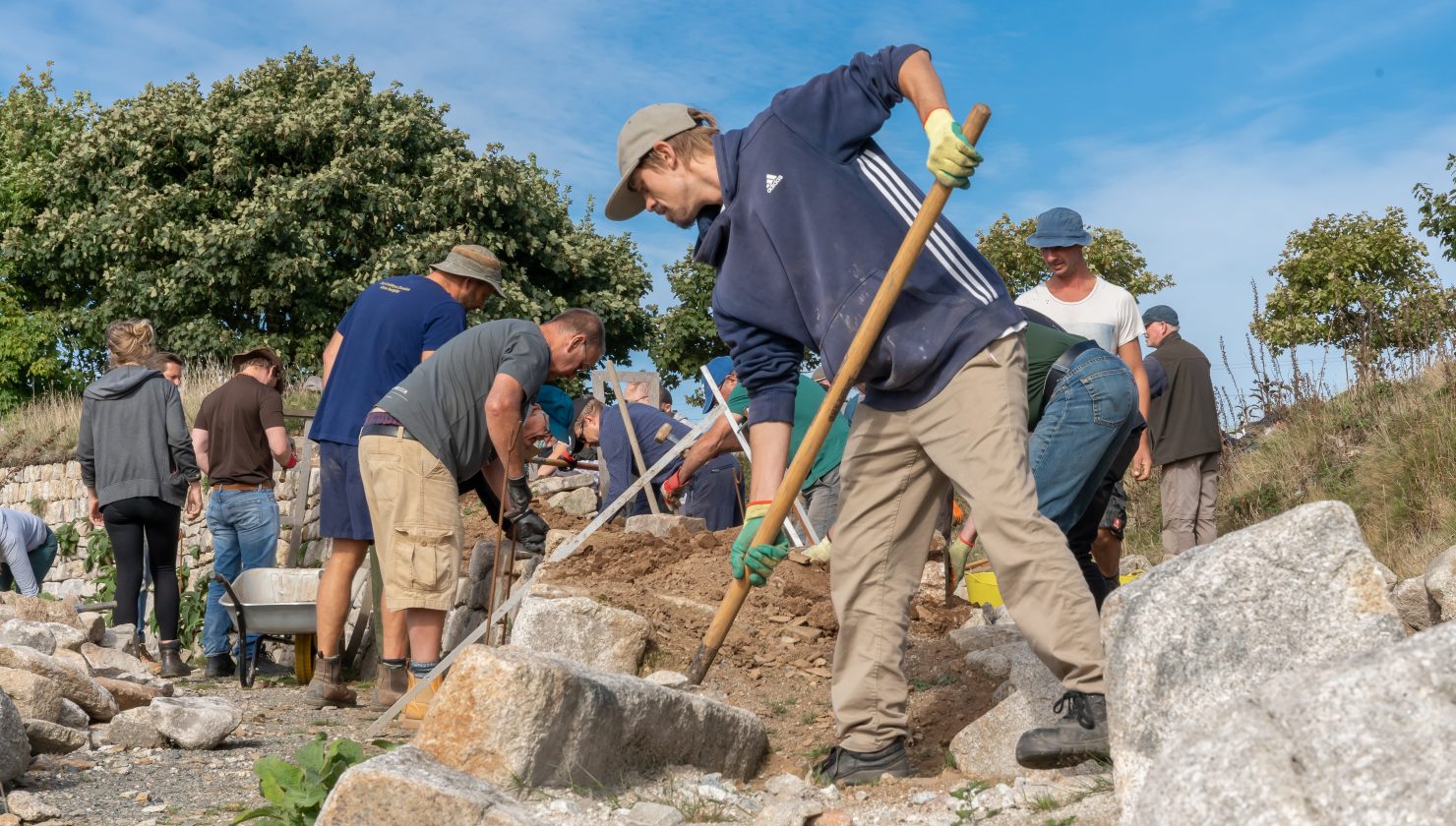 We're on the hunt for stone to help construct Kerdroya: The Cornish Landscape Labyrinth
Posted on November 29th, 2022
Never mind a lump of coal in your stocking this Christmas, we are hoping for a radjel of granite in ours… 
Have you got a 'Radjel' (pile of disused stone) at the bottom of your garden or corner of your farm? We are looking for stone to help build the Cornish hedges of Kerdroya: The Cornish Landscape Labyrinth.   If you've got stone to spare, or ways to help lug it about the place, get in touch.
Built of traditional Cornish hedging with a 56m diameter, Kerdroya will be a major new piece of public land art that will stand the test of time. Stone, from the far-flung corners of Cornwall, will be brought together at Kerdroya to celebrate the thousands of miles of unique hedges that define our landscape. 
The groundwork and 'grounders' (Cornish hedge foundation boulders) are in place at Kerdroya, Master Hedgers have been training the next generation and started building the curved edges of the labyrinth.  
Now stone from across Cornwall is needed, to integrate into the labyrinth's twelve different stretches of regional hedging styles that visitors will discover when they walk the meandering path through the labyrinth.  
Maybe you have a pile of St Agnes 'wormy granite' or killas from Morwenstow lying about the place? Perhaps you have a load of St Issey 'blue shillet' suitable for 'Jack and Jenny' zig-zag courses, or some beautiful boulders of white quartz from Boscastle going begging?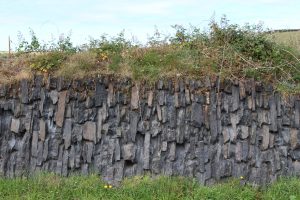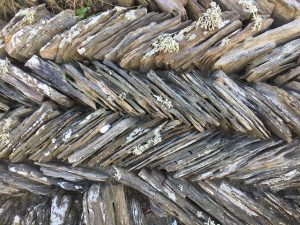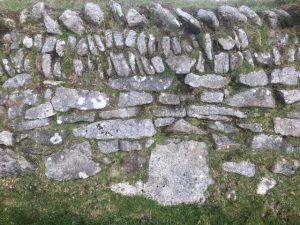 Artistic Director Will Coleman explains:  
"Ni re beu ow travalya yn kosel rag nebes polsow, ow kuntel lowr a wrowan Goon Bren teg, ha lemmyn yth eson ni ow hwilas men dhe dhelinya pub kornel oll a Gernow y'gan keow Kerdroya" 
("We have been loustering away quietly for a little while, gathering up some beautiful Bodmin granite, and now we're looking for stone to represent all corners of Cornwall in Kerdroya's hedges.") 
Here's a handy list of the stone we're after – complete with some pictures.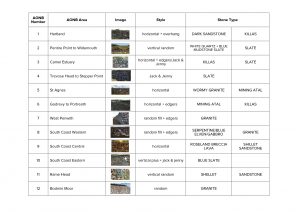 | Area | Stone Type |
| --- | --- |
| Rame Head | Shellet & Sandstone |
| Lansallos / Polperro | Blue Slate |
| The Roseland | Breccia Lava & Shillet Sandstone |
| The Lizard | Serpentine / Blue Elven / Gabbro & Granite |
| West Penwith | Hornblende Granite |
| Godrevy / Tehidy | Mining Atal & Killas |
| St Agnes | Wormy Granite & Mining Atal |
| Trevose / Carwenas | Slate |
| Camel Estuary | Killas & Slate |
| Widemouth / Boscastle | White Quartz & Blue Mudstone Slate |
| Hartland / Morwenstow | Dark Sandstone & Killas |
| Bodmin | Granite |

Wherever you are based in Cornwall, if you have a pile of stone to spare, or ways to help lug it about the place, please contact us with details, or a photo, on [email protected] or 01209 206169.