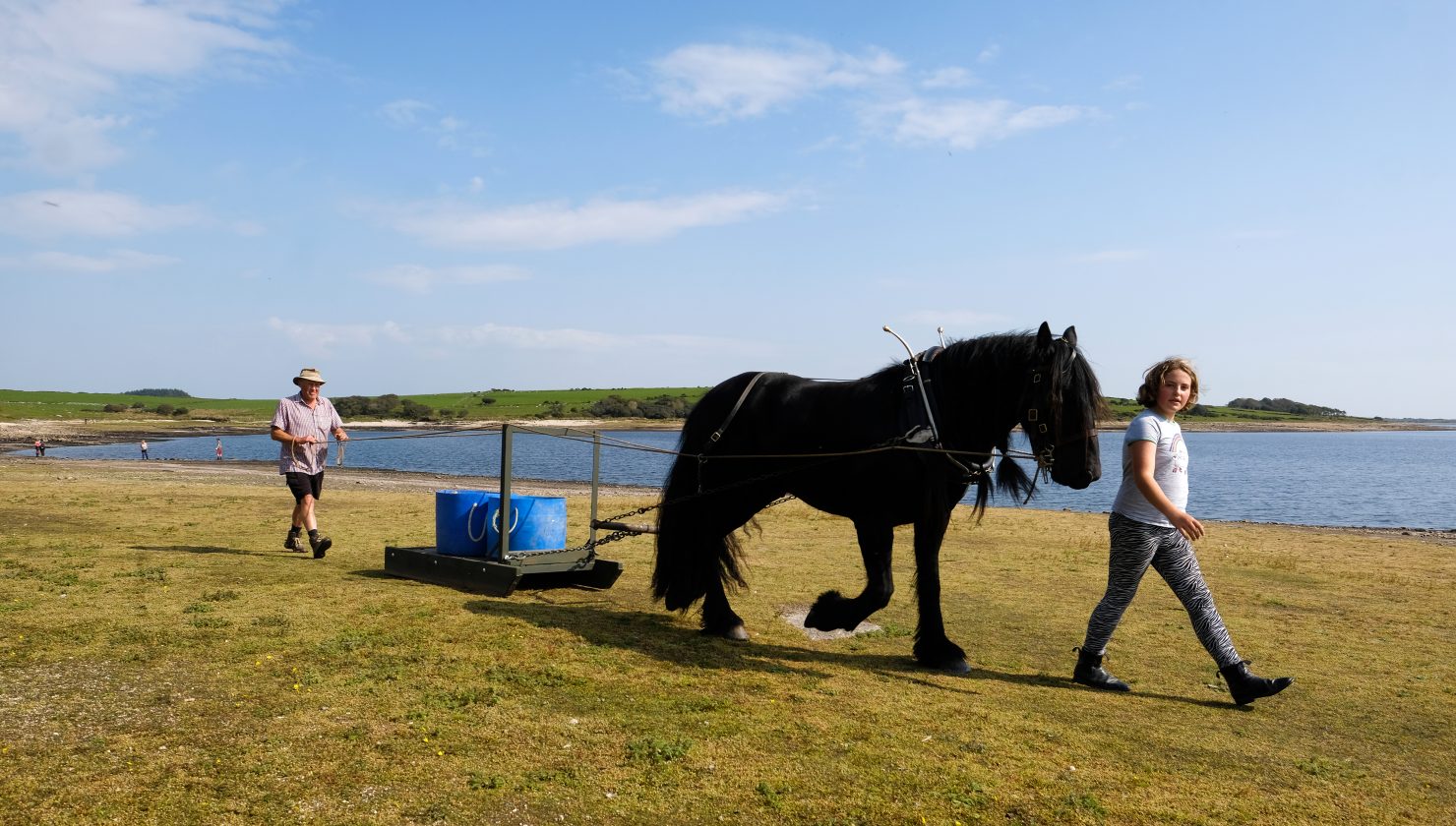 Kerdroya on Channel 4's Devon & Cornwall show, Monday 12th July at 8pm
Posted on July 5th, 2021
The programme features our 'Kav an Kerrygi' (Get the Rocks) day up at Colliford Lake, Bodmin Moor. Alongside a small army of 30 volunteers, two horses and sledge provided by D.D. Jones & Sons, and some pasty fuelled enthusiasm (pasties donated by our friends at Proper Cornish), our team worked to retrieve over 20 tonnes of granite from the lake to use when building the Kerdroya labyrinth.  
Over the summer 2020, the level of water in the reservoir had fallen away to expose a scatter of granite – the remains of ancient Cornish hedges that used to criss-cross the valley. Over time, the hedges had dissolved away leaving behind tonnes of granite – all expertly pre-selected for hedging purposes by Cornish hedgers hundreds of years ago. South West Water were understandably reluctant for us to use diesel powered vehicles in case of spillage accidents, so we used the time-honoured method of horse and sledge to retrieve all this lovely local stone for our labyrinth construction – green 'n' clean recycling at its best!   
The Devon & Cornwall episode also follows the journey of Thomas Thrussell as he works with his dad, Gary, to build the bespoke artwork for the middle of Kerdroya. In their workshop just half a mile from the Colliford site, the father and son sculptor team crafted a beautiful and timeless piece of copper and steel and then installed it at the centre of the labyrinth. The story of this sculpture is also told in four beautiful little films from Golden Tree: 'The Heart of Kerdroya'.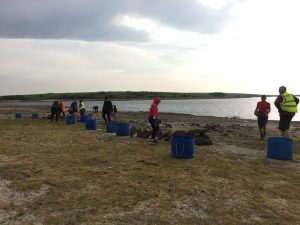 KERDROYA is a major new piece of permanent public art – a 56m diameter classical labyrinth built of Cornish stone hedging at Colliford Lake on Bodmin Moor. The visitor walks a single, meandering path through stretches of artisan stonework celebrating the aesthetics of distinct hedging styles from 12 Cornish locations. At the very heart of Kerdroya, a 10m circular space opens out to breath-taking views across the moorland and lake. Here you will find a one-off specially commissioned art work funded by Arts Council England, which will augment and deepen the Kerdroya experience. 
Kerdroya is the successful bid for the 'Diamond Landscapes' commission celebrating 60 years of the Cornwall Area of Outstanding Natural Beauty (AONB) and 4,000 years of the humble Cornish hedge. The project has been funded by Cornwall Council, Cornwall AONB, the National Lottery Heritage Fund, FEAST, Cornwall Heritage Trust and Arts Council England.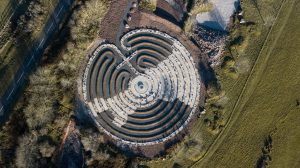 We're inviting One and All to join us to create Kerdroya, a living testament to culture, habitat and skill. Not only can you be part of the largest classical labyrinth in the world, you will be part of a project that will support tens of thousands of species of insects and pollinators, and train the next generation of Cornish Hedgers. 
There are three ways to get involved: 
Our 

Hedge Pledge

,

which gives people the opportunity to buy a yard of Hedge and leave their message for the future.

 

Corporate Sponsorship

, for which there are an array of delights on offer for your business.

 

The 

Outdoor University of Cornish Hedging

, where people can take part in building the Kerdroya labyrinth.