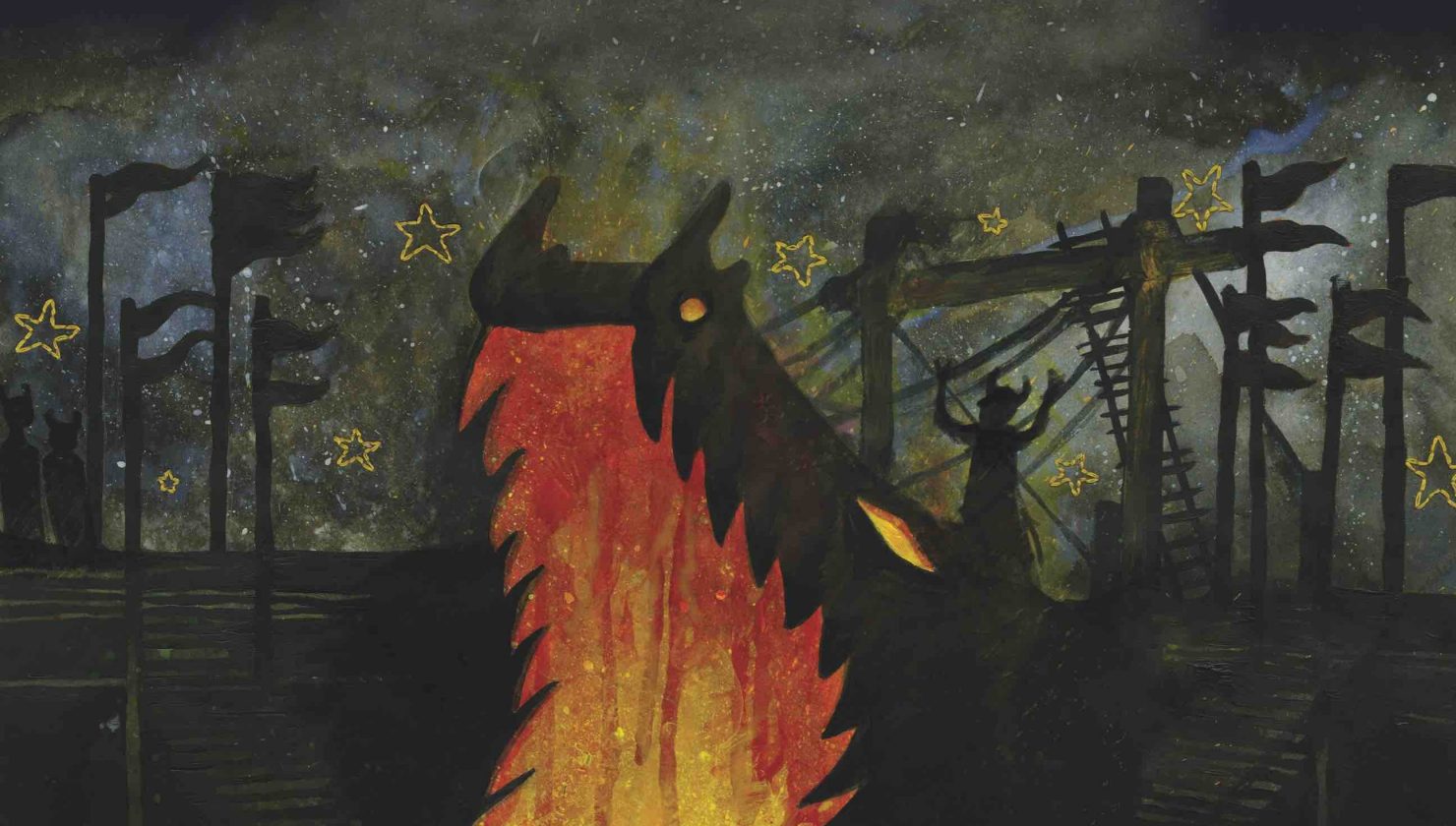 Hellfire Kernow will be 'Setting the Spark' in 2022, thanks to funding from Arts Council England and Redruth Unlimited
Posted on February 20th, 2022
We are delighted to announce that we'll be 'Setting the Spark' in 2022, for our plen an gwari research project, with a series of 'Hellfire Kernow' events, funded by Arts Council National Lottery Project Grants and Redruth Unlimited – a new cultural adventure for Redruth. 
 Redruth Unlimited is a grants scheme encouraging creative thinkers to use the history, stories, architecture and people of Redruth to create projects which will spark the imaginations and curiosity of residents and visitors. 
 'Hellfire Kernow' will be the community engagement and cultural animation strand needed to give a new proposed plen an gwari space its sense of ownership, purpose and impact.It is a long-term, strategic cultural engagement programme that deliberately uses our extraordinary yet almost unknown medieval theatrical heritage to help reinvent Redruth town centre as a cultural and leisure space. 
As our Artistic Director explains 
' 'Enowi an Elven' yw marnas an dalleth a dowlen termyn-hir a aktivitys 'Tanyfarn Kernow', ny yllyn gortos dhe dhalleth.'

 ' 'Setting the Spark' is just the beginning of a long-term programme of 'Hellfire Kernow' activity, we can't wait to get started. '
 We are working closely with Redruth School in a series of workshops preparing to stage the first trial 'Hellfire' event in May 2022. We've appointed four Kap'n Kryw ('Crew Captains') and four Krefter Kryw ('Crew Makers') to lead sessions with the young people and community groups. Over the course of a day, four distinct 'Hellfire Crews' will ready themselves at four Crew Bases in corners of the town. The inaugural 'Redruth Hurling Championships' will be held at Redruth Rugby Club, with the costumed, colourful Crews each supporting their team with chants and 'garm vresel' / battle cry style encouragements. Afterwards, the glorious champions will be paraded around along the 'Plain-an-Gwarry Trail', visiting each of the Redruth Crew Bases as they go.  
Follow our social media pages for regular updates about this project. The Redruth Unlimited programme is funded by Historic England and FEAST is commissioning cultural projects on behalf of the Redruth High Street Heritage Action Zone, with the help of a local cultural consortium. If you'd like to find out more about Redruth Unlimited and Redruth High Street Heritage Action Zone, click here.