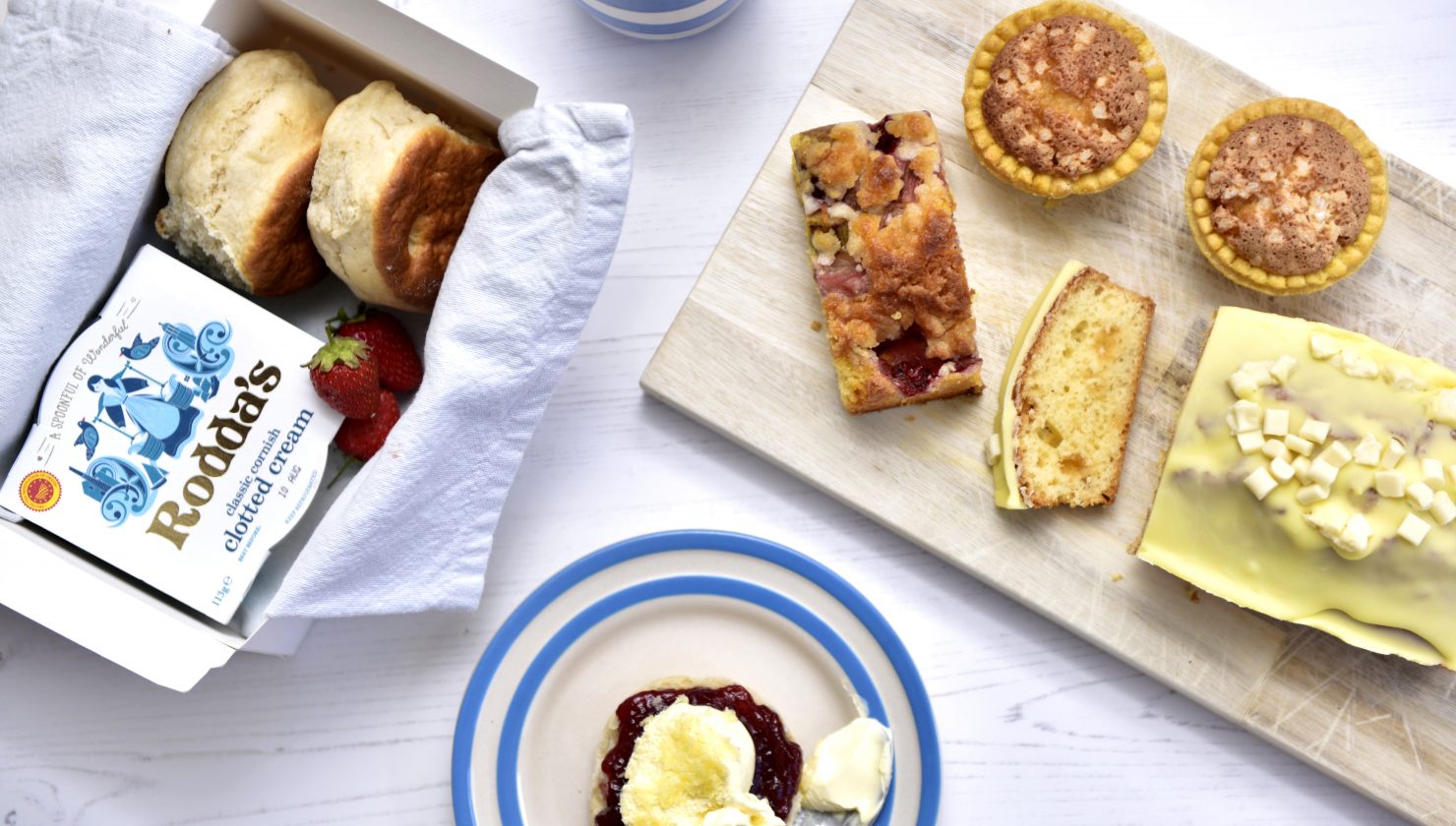 Rodda's Becomes Latest Kerdroya Corporate Sponsor
Posted on April 20th, 2021
We are thrilled to 

announce

 

Rodda's

 as 

our latest C

orporate Sponsor

. 

For over 

a century

 

Rodda's ha

ve

 been 

the purveyors of 

Cornish 

clotted cream and now for 

centuries

 

more they will

 

also be 

part of 

Kerdoya

: The Cornish Landscape Labyrinth

.
"Rodda's is delighted to be sponsors of Kerdroya. This new Cornish Labyrinth is a fantastic initiative that highlights the beauty and unique nature of Cornwall's historic hedging. Not only does the educational element of the project allow future generations to be a part the construction of the labyrinth, it is also being created using locally available natural materials, helping to further protect our local wildlife. I can't wait to wander through and admire the craftmanship of the hedges against the stunning backdrop of the moor!" – Nicholas Rodda, Managing Director, Rodda's Creamery
By becoming a Corporate Sponsor, Rodda's has become part of the future heritage of Cornwall through a craft dating back 4,000 years. The construction of the Kerdroya labyrinth will also train future Hedgers through the Outdoor University of Cornish Hedging, an extensive training programme supported by the Guild of Cornish Hedgers.  
Will Coleman, Artistic Director of Golden Tree Productions comments: "'Y'gan keow y hwhelir anethow!' (Cornish hedges are one of our great-unsung wonders!) We are thrilled to have Rodda's on board as a corporate sponsor and their support is a deep investment in Cornwall's future. This is a collaboration that will see future generations sitting on Cornish hedges, spreading Cornish clotted cream on their scones (after the jam has been put on first!)" 
There are Corporate Sponsorship opportunities for all budgets, from your own Bodmin Bolder to being a lead sponsor and part of the gateway to Kerdroya. Starting at just £1,000, your investment will proudly stand for thousands of years to come. Creating a timeless homage to your business, these traditionally built hedges function as a reservoir for tens of thousands of species of insect plus 600 species of flowering plants. This will play a part in helping combat the near-catastrophic decrease in pollinators we are currently faced with.