Go Cornish: Get on board the Cornish language revival
Working alongside Cornwall Council, Golden Tree Productions are pleased to announce the launch of Go Cornish: a brand new online resource for learning and teaching Cornish. Aimed at a demographic of non-Cornish speakers, the website is designed to promote learning the language in fun and engaging ways. It can be used to find local classes, enjoy Tales from Porth stories for pre-school and family learning, listen to 'phrases of the day', get Cornish translations at your fingertips, access apps, stories, games, inspirational content and much more. A programme of interactive Go Cornish workshops and events are also taking place in schools, pubs and community spaces across Cornwall.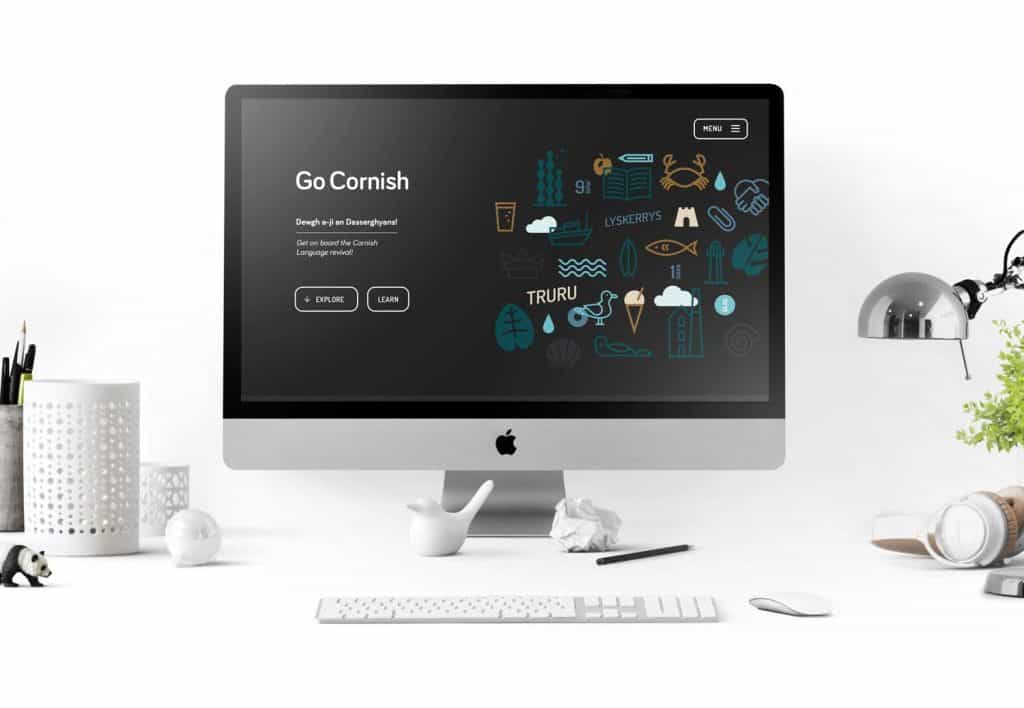 New Cornish language apps for beginners and learners
Partnering with Android and Apple app providers Magi Ann and Memrise, we have created a series of content rich courses with audio to help you learn Cornish on the go.
Winner of 'Best Educational Project' at the 2017 National Lottery Awards, Magi Ann is an app developed by Menter Iaith Flintshire to support children and parents/carers who are learning Welsh for the first time. We have now worked with the Magi Ann team to provide a series of 12 simple stories to help your child learn Cornish. Read along, listen and tap on the words to hear the pronunciation and to see an English translation.
With their team of world-leading researchers, Memrise have created a language learning app that is both scientific with its fast learning methods and fun in its use of games and quizzes. The 'Go Cornish' course provides excellent language content that guides learners through greetings, asking and answering questions, numbers and simple mutations.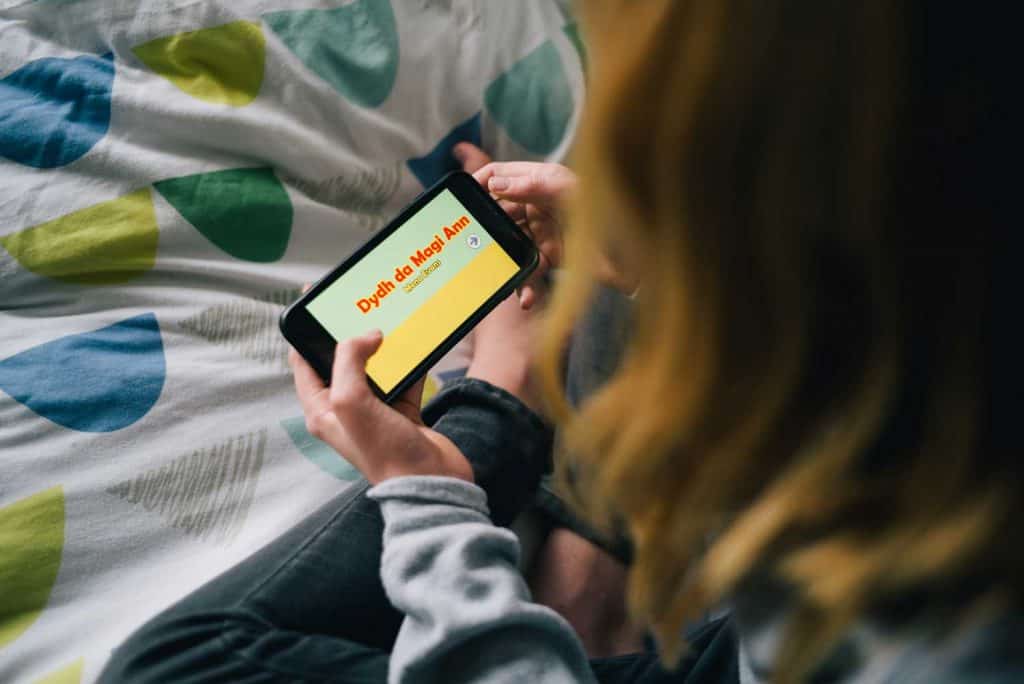 Go Cornish departure lounge and double decker bus
Golden Tree Productions has also partnered with First Kernow to give the bus departure lounge at Lemon Quay in Truro a bit of a makeover. We have brightened the walls with illustrations and useful phrases, so members of the public can learn a smidgen of Cornish whilst waiting for the bus. We have also created a bespoke Go Cornish-branded double decker bus, with entertaining conversations in Cornish on the seatbacks.
'Kernewek' is a rich treasure trove
"Ow triga yn Kernow, ass on ni feusik kavos yeth teg teythyek, agan honan. Kernewek yw tresorva rych rag pobel a bub oos dhe vos rann anedhi. Ni a wayt bos agan gwiasva Go Cornish kevadow yn tien dhe beub neb a vynn dyski po adhyski an yeth kernewek, ny vern aga oos, keyndir po soodh."
"Living in Cornwall, we are so fortunate to have our own beautiful, indigenous language. Kernewek is a rich treasure trove for people of all ages to engage with. We hope that our Go Cornish website feels fully accessible to all that want to learn or teach the Cornish language, no matter what their age, background or day job."
— Will Coleman, Director of Golden Tree
To check out Go Cornish for yourself, head to www.gocornish.org.