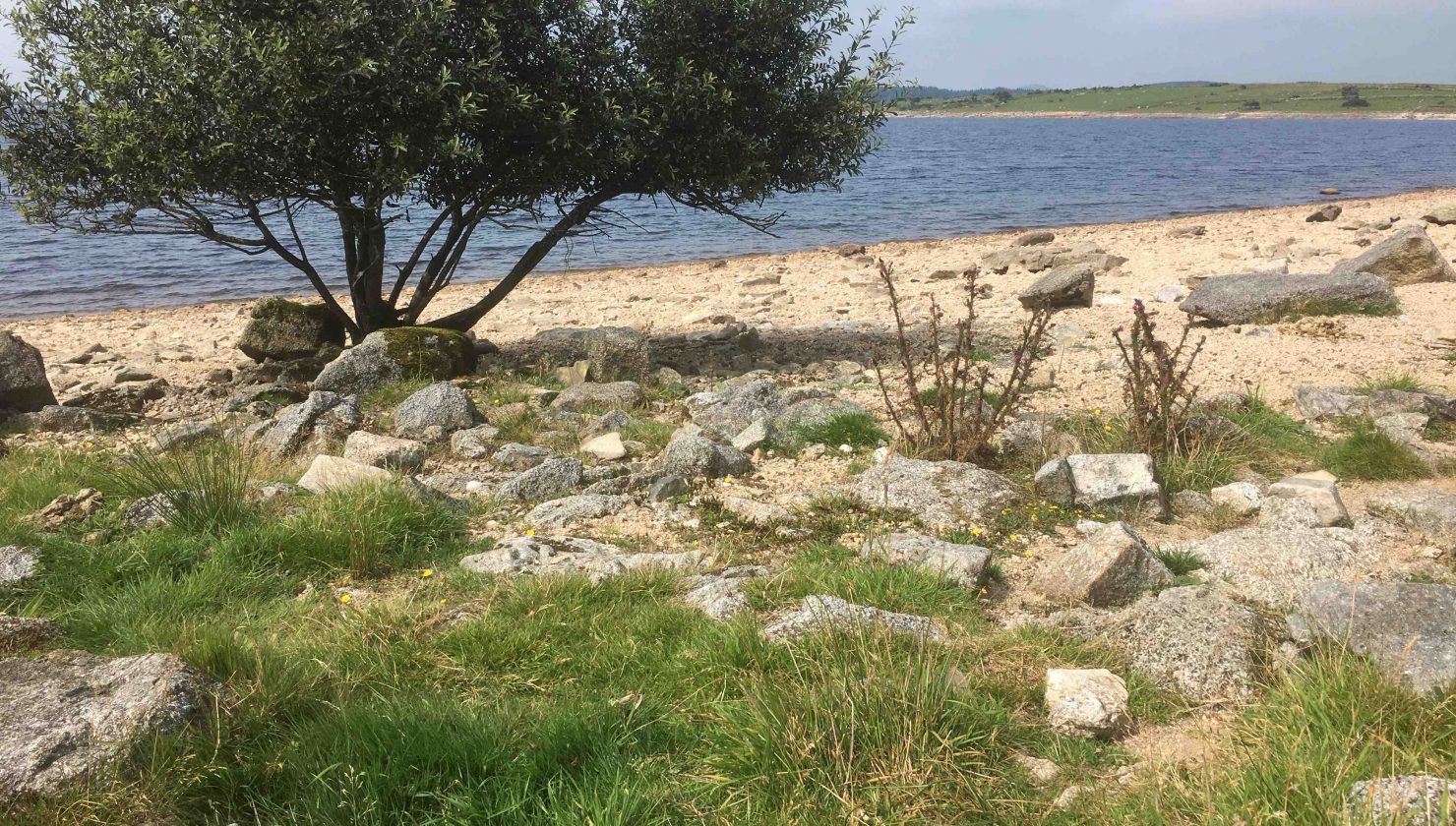 'Kav an Karrygi' (Get the Rocks) Volunteer Sessions
Posted on September 9th, 2020
Would you help us gather stone for our labyrinth?
We are looking for volunteers to help us gather stone from the shoreline of Colliford reservoir for Kerdroya: The Cornish Landscape Labyrinth.
On Saturday 19th and Sunday 20th of September, Golden Tree will be at Colliford Lake on Bodmin Moor working with a traditional horse and sledge. We want to take advantage of the fact that the current low water levels have exposed an abundance of granite scattered from the old Cornish hedges that criss-crossed the valley before it was drowned by the reservoir. We are looking for volunteers to take part in collecting the stones from the shoreline and load them into large buckets for the working horse to transport to the site. These stones will then be re-used next year in the traditional Cornish hedging construction of the Kerdroya labyrinth; green 'n' clean Cornish recycling at its best!
There will be morning and afternoon sessions over the course of the weekend, running from 9am-12pm and 1pm-4pm on both Saturday and Sunday. Volunteers are invited to attend as many of the sessions as they would like to.
Of course, we will make sure you are fed and watered with refreshments and a pasty provided FREE by our buddies at 'Proper Cornish', available throughout the day. Our way of saying 'Meur ras' (Thank you).
Spaces are limited so if you want to come and join the 'Kav an Karrygi Krew' please follow the link below to sign up and confirm your place.
Please note this will be manual work including lifting of individual pieces of granite. All appropriate H&S measures will be taken to ensure that volunteers are as safe as possible in line with official manual handling and Covid-19 guidelines.
Be part of creating something timeless and get involved with Kerdroya by completing our sign up form here.
If you find this link inaccessible or need any further help, please get in touch to, [email protected]