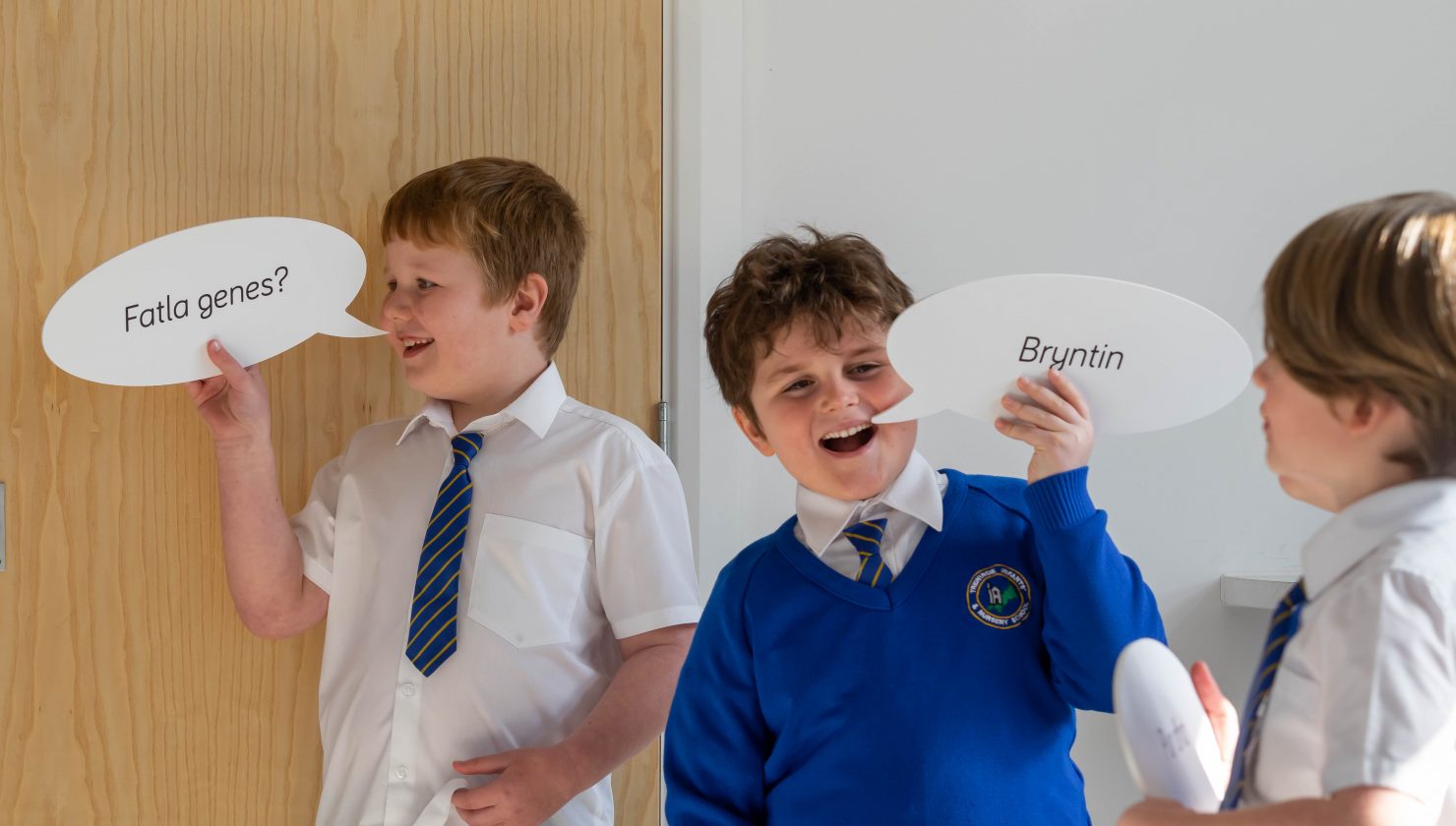 Coming Soon: Go Cornish for Primary Schools
Posted on April 16th, 2021
Over the 
past year
, Golden Tree Productions has been working to mastermind 'Go Cornish for Primary Schools'. 
Commissioned by Cornwall Council, the Go Cornish programme is initially being rolled out across primary schools with the aim of giving every child growing up in Cornwall the opportunity to learn something of the Cornish language, and to discover the culturally rich heritage of our amazing patch of the planet. 
Our current Go Cornish website is in the process of being re-worked, and will be launched in Spring 2021. Whilst it will still have the 'Learn' section for all people wanting to learn the language, its main purpose will be to promote and facilitate the primary school programme.  
About Go Cornish for Primary Schools 
Go Cornish will be available to all primary schools in Cornwall for FREE, providing teachers with a bank of cross curricula learning resources, a clear framework of delivery, and language support along the way. The programme is available at three award levels (Bronze, Silver and Gold), with teachers not needing to speak Cornish themselves at entry level.   
Above all, we hope to raise awareness of the language and to inspire teachers, young people and their families to have fun with Cornish both inside and outside the classroom. 
To register your school's interest or for Go Cornish updates, please subscribe to our educators' newsletter.