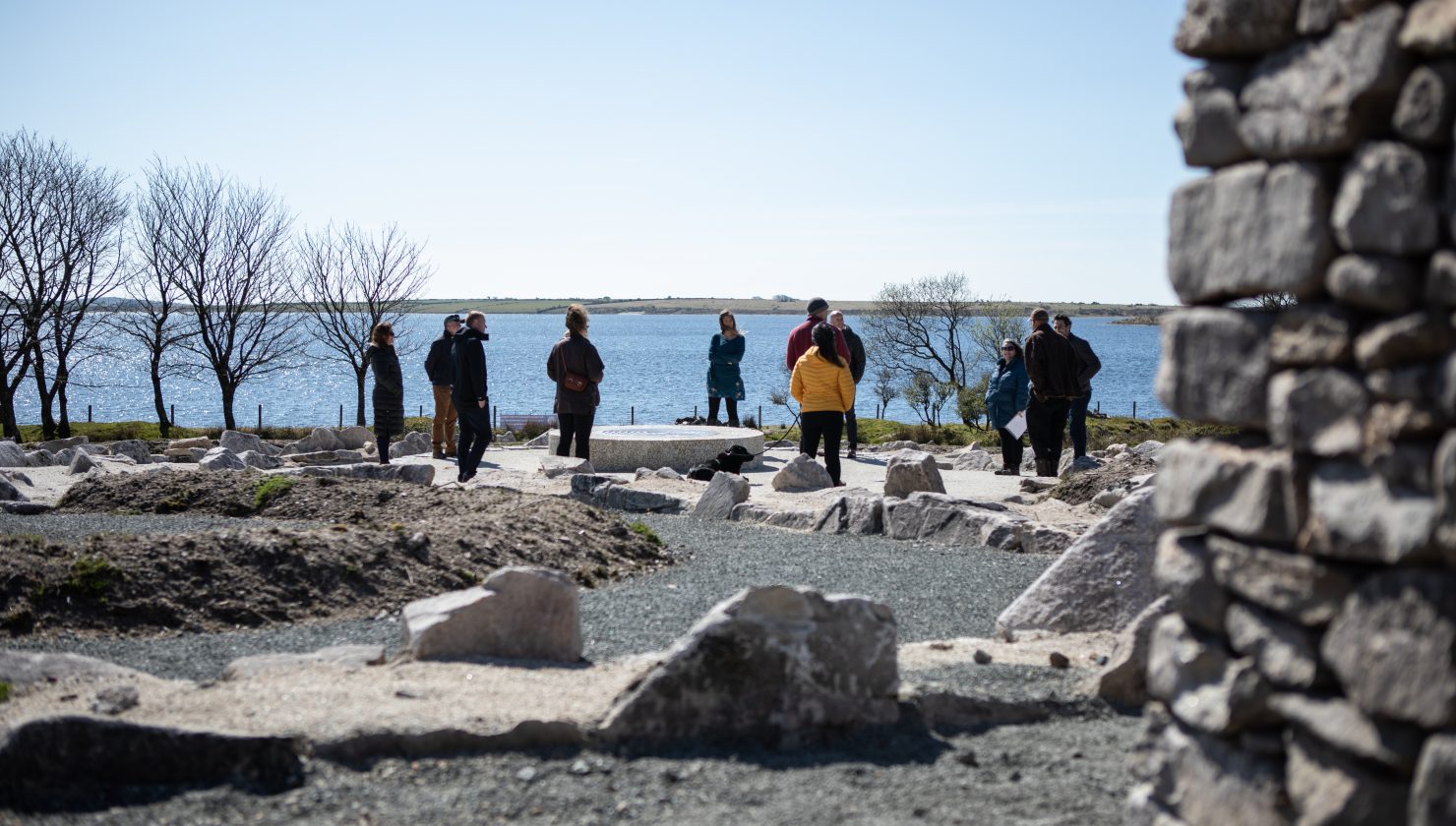 Calling for Stone Donations for the Kerdroya Labyrinth
Posted on May 11th, 2021
Do you have a pile of disused stone at the bottom of your garden or farm? Golden Tree Productions is welcoming donations of stone to help build Kerdroya: The Cornish Landscape Labyrinth.
Built of traditional Cornish hedging with a 56m diameter, Kerdroya is a major new piece of public land art built on a disused carpark site in the middle of Bodmin Moor. Visitors will have a fully immersive experience as they walk a single, meandering path through stretches of artisan stonework celebrating the aesthetics of distinct hedging styles across all 12 sections of the Cornwall Area of Outstanding Natural Beauty (AONB) in their 60th anniversary year.
The groundwork and 'grounders' (Cornish hedge foundation boulders) are now in place and our Master Hedger, Shaun Williams, has started to build the labyrinth hedges. We have several large 'rajells' (piles of stone) of Bodmin Moor granite, some of which was rescued from the bed of Colliford Lake itself. This local granite will form the main body of the labyrinth. Now we are beginning the process of sourcing smaller quantities of a wider variety of stone for the shorter sections. So, we are inviting stone donations of over five tonnes from the 12 AONB sections across Cornwall to integrate into the labyrinth's 12 different stretches of hedging.
To start with, we are looking for donations from Morwenstow (preferably dark killas, which is a 'volcanically cooked sandstone') and West Penwith (preferably granite). If you have a pile of stone to spare from either of these areas or any other AONB section in Cornwall, please contact Golden Tree on [email protected] or 01209 206169 to arrange collection.