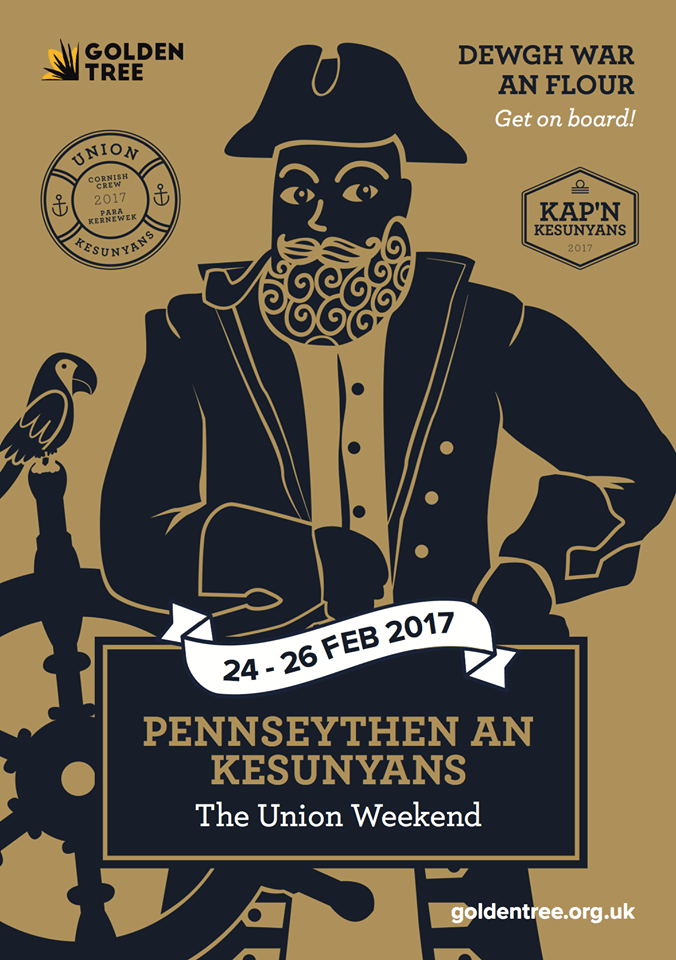 24-26 Feb 2017
The Union Hotel Chapel St, Penzance
Get yourself shipshape for St Piran's with a full programme of Cornish Language events and activities at the historic Union Hotel including the Treasure Quest and the Singing Expedition.
HOW TO GET ON BOARD:
Register for FREE at Eventbrite and select your own rank, between 'KAP'N KESUNYANS' (for fluent Cornish Speakers) or 'PARA KESUNYANS' (for learners).
TRAVEL
Come and Go for Free!
Our friends at Bus Kernow will give a FREE weekend bus ticket covering their entire network for each person who registers - come and ride the 'tinner'!
We are also in discussion with GWR who are intending to provide discounted rail tickets for the weekend. Keep an eye on this page for updates!
ACCOMMODATION:
To get the full experience, book your accommodation at the Union Hotel.
Ring the Union Hotel on 01736 362319 before 31st January 2018 for a 10% discount.
We will keep you up-to-date & supply a detailed programme of the weekend's events nearer the time.
For more information please get in touch with us here.
Download the full weekend timetable here.